23/05/09
Saturday
Met up with 'old' friends,
Night At The Museum 2 Movie Review.

My movies saturday...Afternoon met up with kirby and joanna for lunch and movie. we called ourself as the awesome three...haha, brought the night at the museum 2 (NATM2) movie at tampines mall golden village and proceed on lunch-ing at the KFC.

After lunch, went back over to golden village cinema for our movie time! haha...Night at the museum part 1 i guess most of the people watch before and was a great movie at tat time...Well, 1 year later, NATM2 release and i am watching it today with secondary best friends...lols...Movie ended at 3.30pm..bleah bleah bleah~ as days goes by....haha, Next paragraph onward will be my Review on NATM2! check it out now! haha...


Night At The Museum 2 Movie Review
When the lights goes off, the battle is on!...
Night at the meseum 2
, i watched part 1 before and is really nice...now, part 2 came out, after watching it, i can say that it does not disappoint me! haha..The overall movie content,storyboard and graphical effect was kinda
entertaining!
I
started
laughing since the movie start till it end...lols, Every moment of this movie it show the interesting happening in the museum at night as well as the new technology.
Security guard Larry Daley (Stiller) infiltrates the Smithsonian Institute in order to rescue Jedediah (Wilson) and Octavius (Coogan), who have been shipped to the museum by mistake.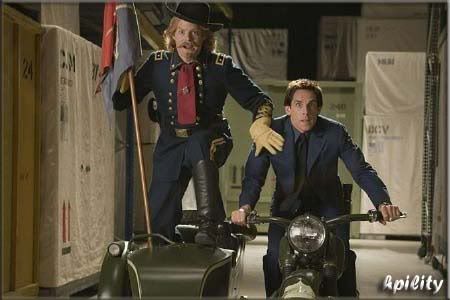 In this movie, Larry was a great business man where by he created and designed something which can be use in the dark. However, he miss his work at the museum, therefore he decided to go back and take a look at it..AND He Found out something strange! haha wad thing? *dunwan tell you*..lols...and so on...his excitement at the part of other museum happend...and here how he safe the museum....bleah bleah bleah and so on...
My rate on this movie is 4/5 stars
...!
Why you should watch this movie?
What did Larry designed and create?
What happen to the Museum?
Did Larry win the fight with the museum new people?
What happen to the zoo monkey and space monkey?
What problem did Larry face when he saw....?
At the end of movie, Did Larry go back to be his security guard?
************************************************************************************
Tats all for my NATM2 movie review for today! Nice, Funny and recommended for everyone to watch during the weekend! Watch it either with family or friends,

watching it laught it together!

lols...However, i enjoyed my great saturday with my old friends!

how about you?

Tml is sunday...

lets see what things going on again...

stay tune! xD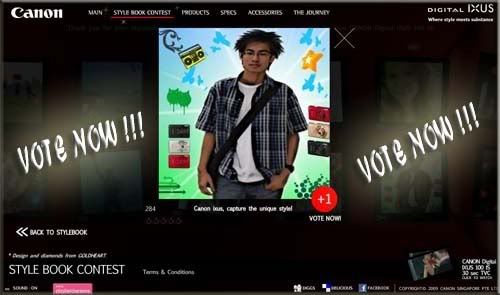 People/Reader/Viewer,

Do vote for me for the Canon IXUS contest!
Just simply go to this website: http://goto.canon.com.sg/ixus100is/#/stylebook/vote/
And click on

Page 6 and choose number 284

...!
Voting system only apply to singaporean only...Thank for people who voted me! xD
Thank for your reading and viewing!
[
Do Tag Before you leave this blog
]
贴近的呼吸