11/06/09
Thursday
1 more month to go!
This week update...

Hoho...1 more month to turn 19th! haha...Time flies fast again and this weekend there 3 event nid to attend. Nuffnang Flash Mob,IT SHOW 2009 and Family Gathering.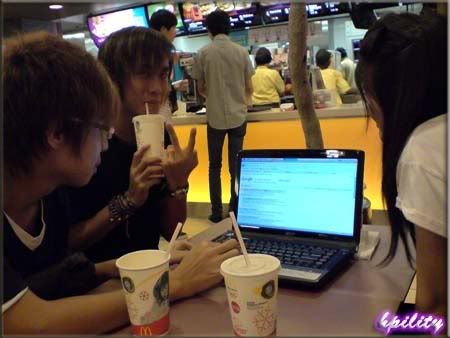 Yesterday after work, went over to cityhall area to meet Weijie, Meldric and Jiaqi for dinner and having some discussion on the next blogger gathering. We are planning something BIG! but throughout the plan, we face quite alot of problem...all is because of $$$...argh!
Next, talk about my internship recently....Due to the IT show 2009, Fujitsu has been releasing a new notebook which model is L1010. *will review it once i visit the IT show* In office, been seeing the L1010 notebook, doing some repairing rework before sending it to IT show hall...*very tiring* lols...My internship still left with 5 days! *
2 random photo taken
*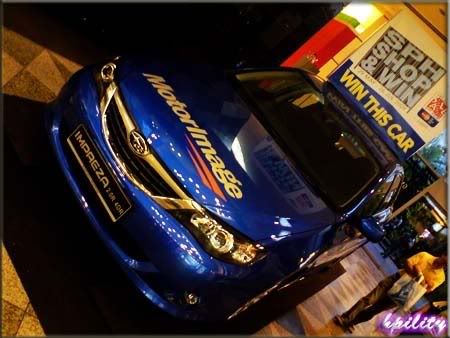 I cant wait for this coming weekend! haha, starting from tml friday evening till sunday night. First of all, tml evening, most probably will be visiting IT show 2009 at suntec city convention hall. Saturday! hoho...
Saturday Morning!
will have photoshoot in a studio (Indoor), Kaizhi will be the photographer for helping me,mel,fyn and joyce taking portrait (Formal,informal) photo.
Saturday Evening!
will be attending Nuffnang Flash Mob event! haha...Wearing pajamas sia...*i know some blogger cant wait to see me in pjs*...Na...let me show u again this picture! LOL! Wondering how Fun this weekend will be...
Sunday! Morning till afternoon, there will be a big family gathering planned by my grandfather which is my mum side. and during evening time, i will be meeting a nuffnanger from malaysia! *
u know who are you
* People who dunno its ok...cos soon later you will know! hahaha...
Good Food On My Blog Part 17
Weather damn hot recently...Nid some dessert to cool down the body temperature..? Before i end my post...let me make you hungry first! wahahaha....2 Nice Food below taken whereby you can find it at Tampines One level 5 Foodcourt! *price might be expensive but is worth it to eat*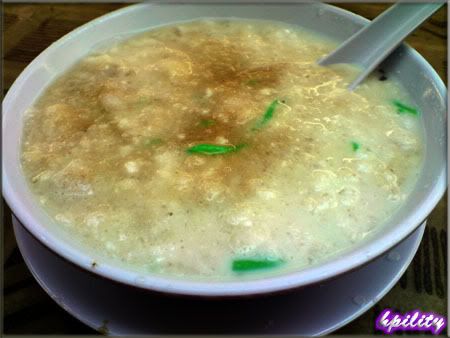 Tats all for today!
Thank for your viewing! xD
[
Do Tag or Comment Before you leave this blog
]