05/11/09
Thursday
KittyLab is coming to singapore
Astro Boy Movie Week...
Hello people! Welcome back! haha recently my life turn into very random...no idea on what to blog about due to my busy with my school project...However, still manage to generate some text out for today short blog post...hehe
This week and coming up week...2 interesting things happen in singapore...For this week, Astro Boy week..! haha Cool animated movie..Must watch! still remember during my childhood time, i watched astro boy cartoon on tv...After few years, they release a movie version. Well, if you didnt notice that, Astro Boy Voice is actually produce by a GIRL not BOY! haha, Below here the review i taken from a website.
Review Taken from: [
Click Here
]
A thrilling tale of a true hero, Astro Boy is an all-new, feature film full of action, adventure, humor and heart. Astro Boy is about a young robot with incredible powers created by a brilliant scientist named Tenma (Nicolas Cage). Through his adventures, he learns the joys and emotions of being human, and gains the strength to embrace his destiny. Ultimately learning his friends and family are in danger, Astro Boy marshals his awesome super powers and returns to Metro City in a valiant effort to save everything he cares about and to understand what it takes to be a hero.
So people! Dont miss it! Watch Astro Boy movie before you watch 2012 movie! hahaha
Next interesting happen... is Kittylab! Hello kitty is coming to singapore next week to celebrate their 35th anniversary! hahaha If you are hello kitty fan, i bet you wont miss this opportunity..Ticket sell at $35 per entry. Poster below...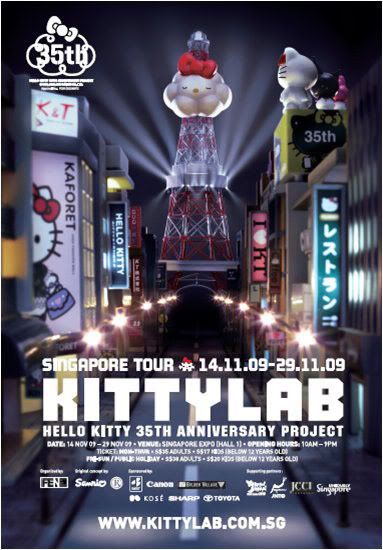 You guys might be wonder why i blog about this kittylab right? hahaha....Actually one of my friend jianhao ask me to accompany him go...This is because due to someone LIKE hello kitty and the someone is NOT in singapore...So Jianhao want to go there to take some photo to show to the someone BUT kittylab inside dont allow photography!!! LOL! Tats why till now i still thinking want to go anot...!xD
Here how the kittylab counter look like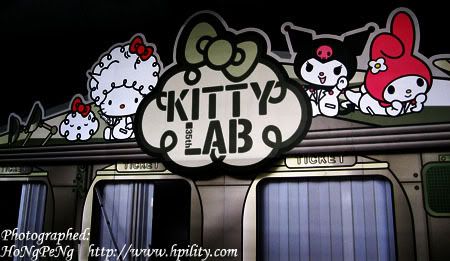 Tats all for today!