25/01/10
Monday
Hi My Sweetheart Episode 13

Hi My Sweetheart (海派甜心) Episode 13 review! Here come my weekly review on hi my sweetheart once again! Have you watch Episode 13? If yes, you will find the flow of the story is getting complicate at the beginning but till the end of episode 13 something surprise the audience on watching it...However, the real Lin Da Lang and Bao Zhu Jie is back!! woohoo...



As story goes...after 3 month, Bao Zhu and He yan feng finally found Xue Hai...But Xue Hai had lost his memory badly and forgot about Bao Zhu and He Yan Feng. As Xue Hai change himself back to Da Lang...Stay with the Toys shop owner and in love with a girl call Mei Jia...haha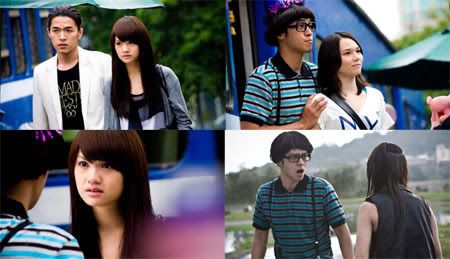 Bao Zhu tried very hard to help Da Lang recover his memory yet everything it goes is just a fail to BaoZhu...Soon later, Da Lang got kidnap..Bao Zhu run over and save Da Lang but overall she got kidnap too...After one whole accident happen during the kidnap period...Da Lang (Xue Hai) finally got back his old memory...
Xue Hai recognize everyone in his memories list but not Bao Zhu...because he want her to forget Da Lang in his memories...Too bad while Xue Hai was drunk, he accident send Bao Zhu a birthday Email...Omg...Something more interesting happen during Bao Zhu birthday itself! haha...Story continue in episode 14...
Hi My Sweetheart Episode 14! Lin Da Lang (Xue Hai) did a stupid thing to BaoZhu...and as story goes, he going to marry to Bao Zhu!..Omg..I think is going be Last episode soon..Wondering how Xue Hai got revenge by Bao Zhu!...Story going interesting in episode 14! Below here are the Hi My Sweetheart (海派甜心) Episode 14 video (Trailer Preview). Stay tune for more review coming up!
Cast:
羅志祥 - Xue Hai / Lin Da Lang
楊丞琳 - Chen Bao Zhu / Tian Xin
李威 - He Yan Feng
海派甜心
Visit the official web:
http://himysweetheart.comic-ritz.com.tw/
Tats all for today!
Thanks for your reading and viewing!
[
Do Comment Before you leave this blog
]