Are you the one who like to perform on stage? Are you the one who love music and singing? If Yes! Today post will be a benefit for you! Recently, I together with Terence and Angie visited
Tino Live Music School
located at Chinatown Pagoda Street.


Tino Live Music, I would say that it's a cool and unique learning environment for people who able to train up their own music talent. However, student will treat their each session of training to be one of their stage performances. Purpose is to let them get use to it experience and being avoiding afraid during live stage performance.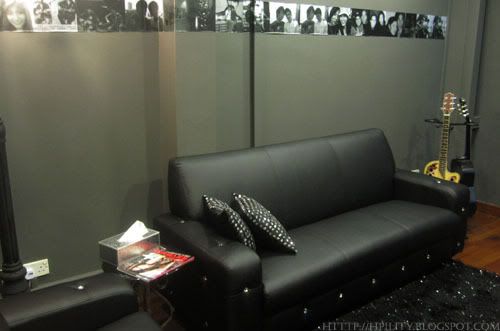 Ever wished to share the same instructor as your favourite stars such as JJ Lin and Jay Chou? Yup! Tino Live Music School courses include Strum, Singing, Vocal and Guitar course! Outstanding students will have chances to be signed as a TINO Live Music Artiste to able to performance exposures as well as album recording.


Love their white Acoustic Guitar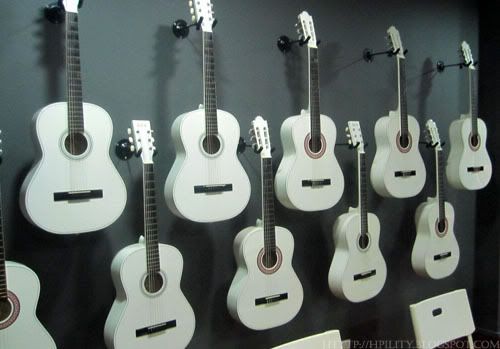 Drum!

Piano will be available too!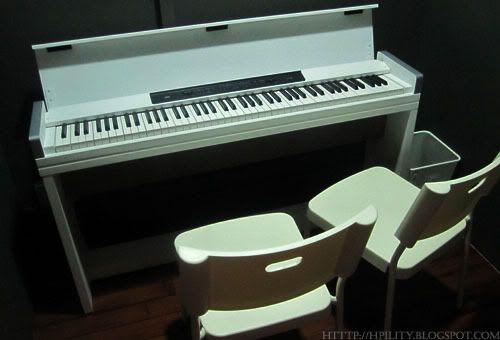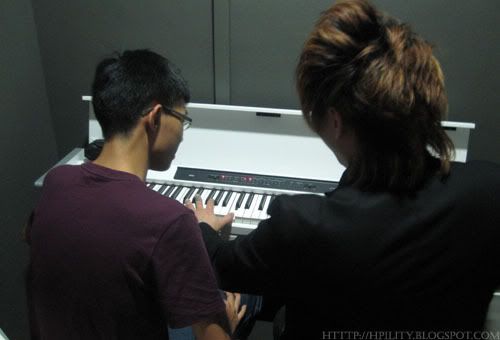 Tino Chai, Director of Tino Live Music School, who teach and train student for talent but at the same time he also a celebrity instructor!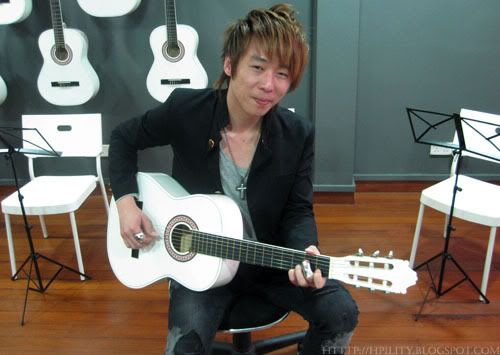 About Tino Chai:


Tino老师 is a gifted and modest celebrity guitar / vocal instructor who has been actively involved in the entertainment and music industry for more than 10 years. Tino老师 pioneered Singapore's first ever music school cum artiste management company which unveils a whole new concept, unique to its counterparts.

Not only taught in a style exclusive to TINO LIVE MUSIC, students are also privileged to enjoy its cozy yet conducive state-of-the-art ambience, all in the road to achieve higher levels and break throughs of themselves.



Tino老师's experience is extensive; his students and the artistes he has collaborated with include celebrities from Singapore, Malaysia, Hong Kong, Taiwan and China; such as A-Do, JJ (Lin Jun Jie), Rynn (Lin Yu Zhong), Hong Jun Yang, KingONE (Wang Chuan Yi), Lin Zheng Hao, Hayden (Huang Jing Lun), William Soo (Su Yong Kang), Yong Bang, Jay Chou, etc.



If you have the talent, Hurry! Don't wait now! Join Tino Live Music today and you might be one of the superstar standing on stage in future! *If really happen one day, don't forget me ok!* hahaha... Visit their website to know more information about Tino Live Music.

Address: 42A Pagoda St (059201)
Contact: 62223032
Website: http://www.tinolivemusic.com