It had been awhile since my last review on Singapore good food. Today, introduce you people to the Charly T's second restaurant outlet open at 112 Katong Mall. Charly T's has its cool home dining-style of ambient and the interior decoration of the restaurant is elegant too.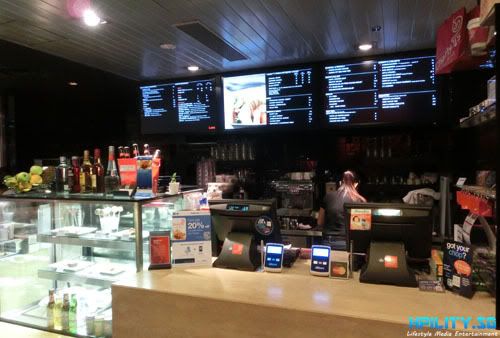 First step in of Charly T's Restaurant, they have a huge banner with a list of food menu at the counter, visitor are feel free to take a look at the menu and order their food straight at the counter.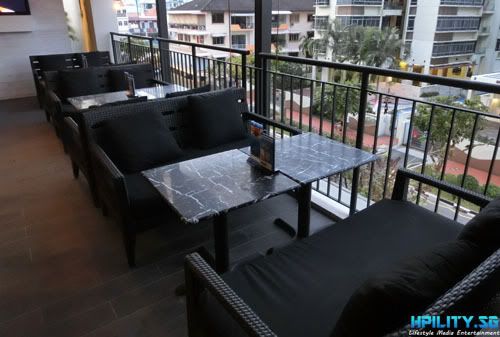 Three difference dining concept include a 6 seater private dining room, Charly's Porch and open-air porch. Family and friends are welcome to hold a gathering or even a party celebration at this dining area. Well, without further do, let's proceed on to check out the mouthful food there! I had tried out their food there and I would say that each of every highlights recommended chef food was delicious.

The signature sauces - Chermoula Sauce, Roasted Sesame Sauce, Kansas City BBQ Sauce and Charly T's Original Sauce.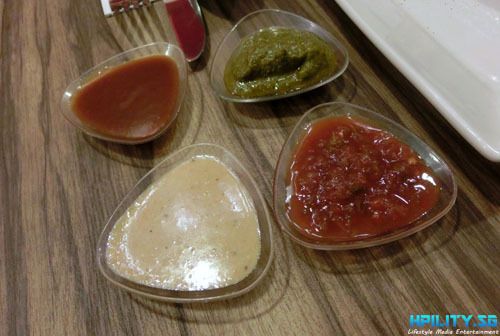 Delighted side dishes include - Steamed Fresh Vegetables, Butter Garlic Rice, German Potato Salad and Macaroni and Cheese. For most of the main course come with two side dish, hence you can choose 2 out of the 4 side dishes!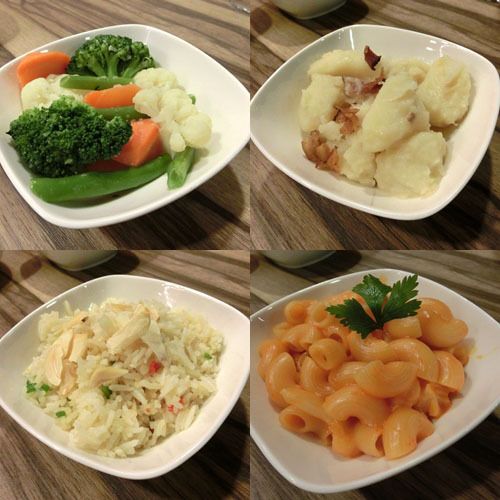 Charly T's Famous Rotisserie Kampong Chicken - $15+

Charly T's Famous Rotisserie Original Chicken - $13+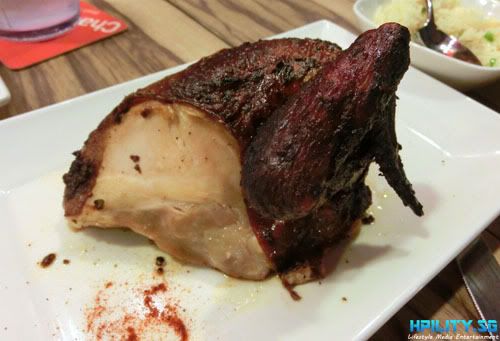 Kalua Pork - $16+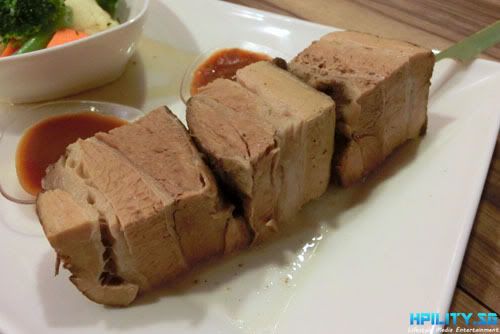 Negima Salmon Yakitori with Butter Garlic Rice - $18+

Jumbo Schnitzel Burger - $14+


Kaiserschmarrn - warm and fluffy caramelized pancakes sprinkled with powdered sugar, raisins and served with a generous scoop of French Vanilla ice cream - loosely translated to mean Emperor's Mishmash. It cost at $14+



Last but not least, I had my delighted yummy meal at Charly T's! Thanks for your reading, hope you have a great fine dining at Charly T's Restaurant too.

Operating Hours:
Monday to Thursday: 11am to 11pm
Friday: 11am to 1am
Saturday: 9am to 1am (Breakfast 9am to 12noon)
Sunday: 9am to 11pm (Breakfast 9am to 12noon)
Eve of public holidays closed at 1am

Charly T's Restaurant Address:
I12 Katong
112 East Coast Road, Level 3, I12 Katong, Singapore 428802
Tel: (65) 6636 4701

NOMU
20 Handy Road, Level One NOMU, Singapore 229936
Tel: (65) 6336 7789