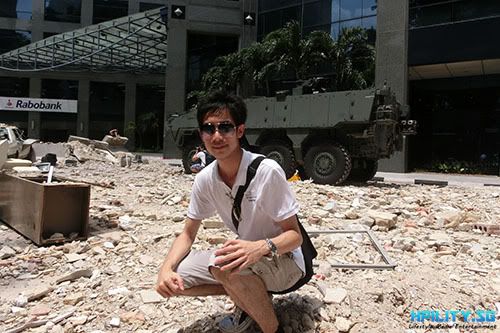 电影 Ah BOYS to MEN (新兵正传) 探班
Hi Readers! Sharing some interesting today! Yes! Last Sunday weekend, a group of friend and I went to visit Jack Neo latest movie production – Ah BOYS to MEN filming scene held at Robinson Road. Thanks Mindef Singapore for the invitation, it was a great experience for me to see how behind the scene of this filming production being work out.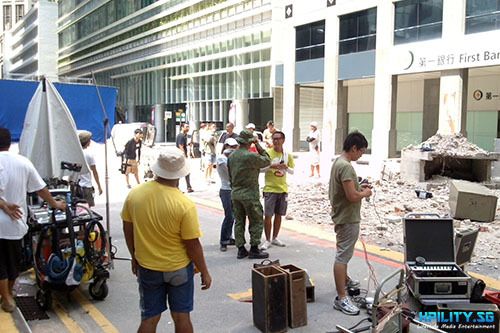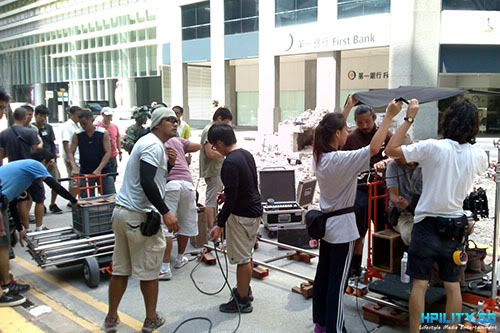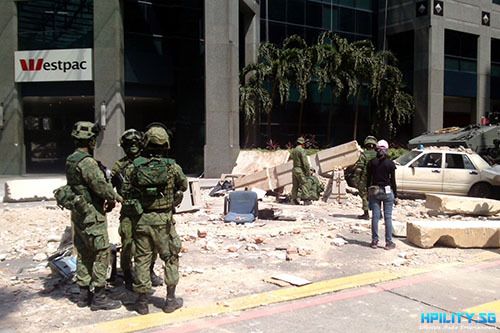 The highlight of this filming scene has involved the two Terrex infantry carrier vehicles, overturned cars, special effect, building debris and explosion of vehicle. Well, although this whole thing only happen in the movie for about 2 minute but it's was really cool to see the professional setup been done for a battle scene.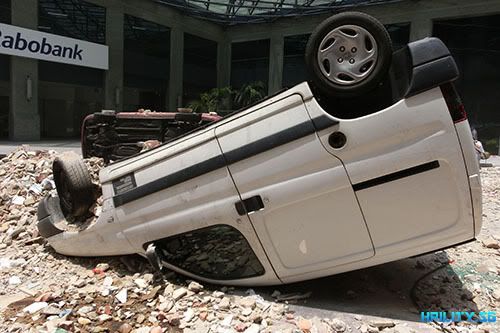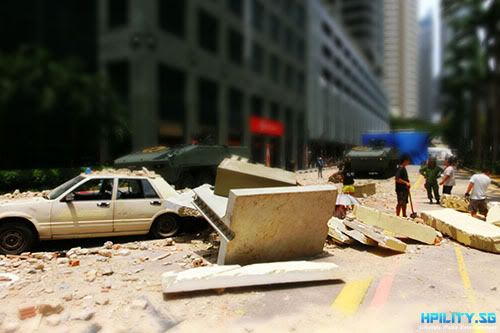 Saving Singapore! Defeat the enemy!
Photo with Director Jack Neo at Ah BOYS to MEN Filming place

Hence, I am very excited and looking forward for this Ah BOYS to MEN movie. This two-part movie will be hitting on local screen on 8th November 2012 which will be focusing on Boy's transformations during National Service and Part 2 of this movie will be released during Chinese New Year in 2013.



Below here is the video of the explosion scene
happened at the middle of Robinson Road. *Must see!!!*


Steady Steady SteadyAH! Remember to catch Ah BOYS to MEN [新兵正传] movie Part 1 in November 2012 and part 2 in year 2013. Do visit my official facebook page to see more of Ah BOYS to MEN behind the scene photo: Hpility Facebook Page