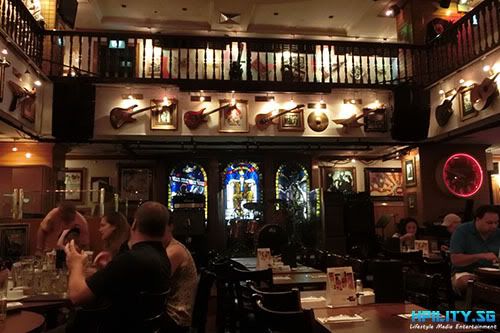 Are you a seafood lover? If Yes! I am here to introduce you the new launch of seafood paradise dishes at Singapore Hard Rock Café. The delicious seafood special were Hard Rock Café Chef's specialty dishes especially eating their seafood dipped with crab sauce, it's mouthwatering!


Seafood Platter - An Assortment of grilled prawns, calamari, rings, battered sea bass fillet, soft shell crab served on a bed of French fries with tartar sauce. It cost at $28++.


Crispy Sea Bass cost at $26++, Pan-Fried Sea Bass Fillet served with pesto sauce, smashed potatoes and vegetables.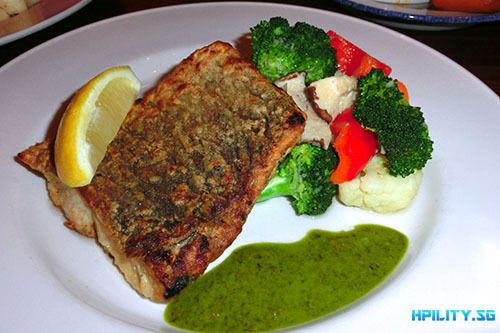 Chilli Crab Spaghetti - The famous Singapore chilli crab now served with spaghetti, all the flavours without the fuss. It cost at $26++ and is recommended!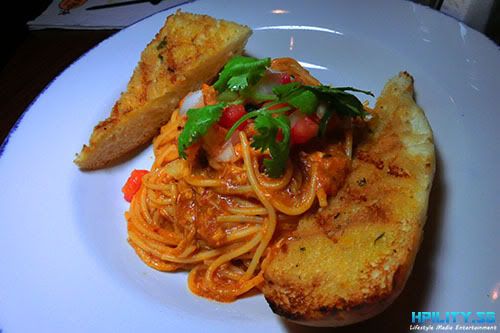 Crab Fried Rice - Wok-fried with succulent crab meat, prawns and diced portobello mushroom, wrapped in an egg omelette. It cost at $20++.


The price range of the Sea of Love" seafood dishes cost about from $20 - $30, it's suitable and recommended meal for family and friends dining at Singapore Hard Rock Café.

Hard Rock Cafe Singapore Address:
50 Cuscaden Road #05-01
HPL House Singapore 249724
Telephone: +65-62355232