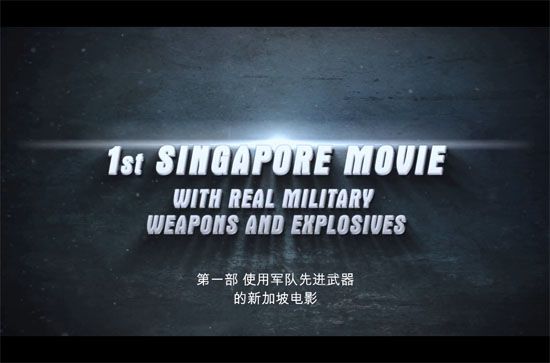 The official Jack Neo 'Ah BOYS to MEN' movie trailer has revealed! Jack Neo latest film has set a record in the way that this will be the first Singapore movie with real military weapons and explosives as well as it is the most visual effect showing Singapore at war. Well, the official Ah BOY to MEN movie will release on 8 November 2012. I am looking forward to catch this movie!
Meanwhile, you may want to check out the exclusive post on 'Ah BOYS to MEN' Behind-the-scene which I had covered during the media visit. -
http://hpility.blogspot.sg/2012/08/jack-neo-movie-ah-boys-to-men-filming.html
"In commemoration of Singapore's 45th year of National Service, renowned homegrown director Jack Neo returns with a S$3million production -- Ah Boys To Men. The movie stars local veteran actor Richard Low, well-known actress/comedienne Irene Ang, celebrated musician Roy Li and actors Wang Lei and Jacky. On top of these familiar faces, Jack Neo also introduces fresh faces to the cast lineup, including famous bloggers Mr Brown, Qiu QIu and Tosh."